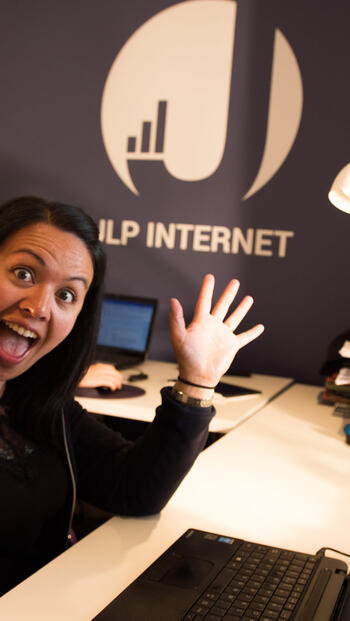 Wow, I can't believe I've been at JLP Internet for a whole year already! It feels like yesterday when I walked in to the office for the first time.
Although much of my previous work has revolved around online marketing and websites, I've worked in tourism/destination marketing since 2005 so this has been quite a change for me.  A good change though!  I love working with websites and the variety of clients we get at JLP is so interesting and it's great to work with so many local groups, businesses and individuals.  I'm quite fascinated by the world of coding (not something I thought I'd ever say) and would quite like to learn more about that at some point too.
It's been a really busy year and I'm still impressed by the real mix of projects on the go which I like.   I've also really enjoyed the process of building IRIS and getting to create different websites for people using a platform we've created.  It'll be great to see how people use IRIS to create their own unique websites in their own styles.
I like to think we have a laugh here at JLP HQ and John probably does quite well to deal with me in the office when he was just getting used to having it to himself.  I'm sure he's grateful for FriYAY funs and front row seats to my radio sing-alongs...
Here's to more laughs and many more interesting projects!