Categories: Client Spotlight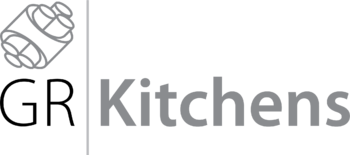 George Robertson Ltd has been a staple of the Shetland business community for decades. George Robertson's has been offering its services to the people of Shetland for over 60 years, and since it's ownership changed in 2006 the company have only gone from strength to strength. 
The premises at Hillhead, which has undergone some major transformations over the past decade, can be your one-stop-shop for all electrical goods - from your kitchen needs right through to all your home entertainment desires. They are proudly part of Euronics, Europe's largest electrical buying group, giving GR Direct access to competitively pirced goods from market leading brands. 
The company doesn't stop with the shop, the company have exceptional talents when it comes to contracting - earning an outstanding reputation for providing professional, reliable & affordable electrical contracting services to both commercial and domestic sectors. They have worked with a huge number of clients in Shetland, from new house installs and home entertainment system installations through to PAT testing and commercial building work. 
After years of selling home appliances, the team at George Robertson's made the move into kitchens, acting as a natural progession as the business continued to develop in a bid to really become a one-stop-shop for kitchen upgrades and changes. At their shop on Hillhead, the company have a beautifully laid out showroom with Nolte designs on display. Alongside the premium quality Nolte Kitchens, they recently Masterclass Kitchens to give their customers even more choice when designing the perfect kitchen.
George Robertson's approached JLP for a brand new website to promote their kitchen department online. The new GR Kitchens website sits alongside their existing ecommerce website, and another website for their contracting business to better represent the three branches of the company – GR Kitchens, GR Direct and GR Contracting.
We worked closely with the team at George Robertson's to develop and design the ideal website for the kitchens offered. The website had to be synonymous with the quality provided by the GR Kitchens team themselves and we worked to ensure all requirements for the website were met. 
With the new website, GR Kitchens have a place they can provide interested customers with all of the relevant information so that they can sell the idea of a new, intricately designed kitchens and the process that goes with it. This eliminates any confusion on the customers part and streamlines the process for all involved. Read our GR Kitchens case study, and check the new George Robertson's website to our work in action!