Categories: Digital Marketing Guide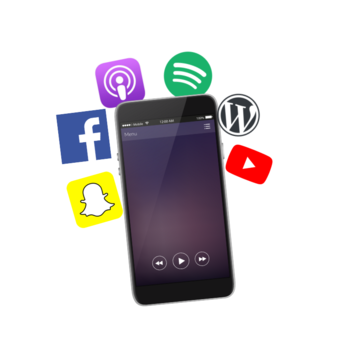 Understanding content, content marketing and all of your digital output can be a tricky - we discuss it all in this short, bitesize piece about content! We hear people talk all about content, content marketing and engaging content - but what does it all actually mean?
Content is all of your online output and all of it has a goal in mind. No content is meaningless. It all aims to do something. Sometimes this aim is very small, 'we are closing early on Friday'. It's not necessarily marketing or looking to drive sales or engagement, but it does have an impact on your customer relationship, for example.
The aim of your content can have a range of varying goals. Are you looking to be relatable? Are you looking to entertaint? Are you looking to provide a solution? Are you announcing a new initiative or product?
You should always be looking to create with intent.
It's sometimes difficult when you're on the inside to understand what people would want to read about. But at the same time, you know your customers and target market better than anyone else. Pull yourself out of the bubble and have a think. If you still struggle, it's important to realise your worth and value that people take from your opinion and views. You have the experience and the knowledge that people want to hear about, you are an expert in what you. Seemingly.
Write about different aspects of what you offer to people as a service, what makes you passionate or give an opinion piece about industry changes. On top of this, relatable and entertaining content can be a winner too – how do you juggle your life with your family life? What was it like when you won your first client? What was it like when you lost your first client?
But one of the overarching goals with your online output and content is simply the fact that it needs to be shareworthy. If you are successfully ticking the boxes of the other goals, then usually the content will be shareworthy. Content that is just going to offer something to one reader and nobody else, means that the time is probably best spent doing something else for your business. Create content that people consume, and then think - others would like to see this too!
Another big, forever-changing issue with content is people are consuming it quicker and faster than ever before. Can you remember the last piece of content you looked at? Was it a blog post? A video? What was it about? What about the piece of content before that?
Some content isn't necessarily supposed to be long-lasting. If you are just trying to be a little relatable and produce a quick laugh with a short video or blog post, then that's great.
The reader will forget the content but probably still remember you.
If you're trying to produce something that really gives the reader something to takeaway and think about – such as a piece about marketing funnels or how to gain muscle mass efficiently and healthily then you want it to stick and maybe prompt conversation. This is the content that will hit your mailbox with questions, leads, sales and customers. When this content is consumed, you can look to retarget advertisements to these same people (more on that a little later...).
Ultimately, you're there to provide value. Treat value as if it's on a spectrum. The spectrum will go from short-form, relatable content up to content that provides solutions for potential clients. Across the spectrum you are constantly looking to add to your rapport and relationship with customers but one end is more likely to leads than the other. It's scalable.
Did this make sense to you? Are you wanting to discuss it further or have us help you create and plan content with you? We love it! Get in touch if you have any questions. Are you wanting the next part of our digital marketing guide early? Use the form in the bottom right and it'll be emailed to you ASAP!
PART 1 | Introducing Digital Marketing
PART 3 | Getting the most out of your website (Coming soon)