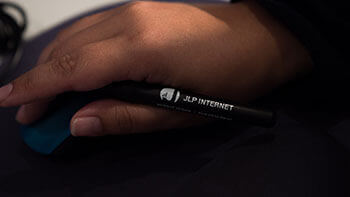 JLP Internet offers a wide range of web based products and services to help businesses market themselves effectively and become more efficient.
Our main service is website design. We are proud to have designed and launched website for many businesses in Shetland and throughout the UK. A well designed website is a necessity for most businesses these days as it can unlock a whole new market of potential customers. If your business needs a new website, or you want to improve your current website get in touch to see how we can help.
In addition to web design, JLP Internet also provides internet marketing and search engine optimisation packages to help businesses continue to improve their website and maximise the chances of the site appearing high in search results. This type of work is usually a medium to long term project, so we typically work with businesses on an ongoing basis where search engine results are particularly important.
More and more businesses are turning to Microsoft Office 365 to solve many of the problems faced by modern businesses. Migrating a business email system onto Office 365 can be daunting. JLP Internet offers a managed Office 365 service that handles the setup, migration and ongoing support of Office 365 to help more businesses take advantage of the excellent features in Office 365.
Perhaps our fastest growing service we offer is custom software development. We can design and build custom software around your business requirements, meaning you can get a system that perfectly fits your individual business, which can drastically reduce your admin time and streamline your business. Discover how a custom software application can handle your business data processing and keep track of your important information in one place.