Here is a collection of various musings, thoughts and updates from the team at JLP Internet. As our business grows and we work on more and more projects we will share with you some thigs we learn along the way, or update you on new milestones or achievements from JLP.
We will be adding new blog posts fairly regularly, however if you would like to stay up to date more often remember to like our Facebook page and follow us on Instagram to see more updates from us.
Our blog is intended to be informal, and can cover a wide range of topics. If you have a question about search engine optimisation you want answered, or have an idea for a new blog post for our website please get in touch. We are keen to use our blog to be entertaining, but also to help educate others on some of the things that are relevant to businesses trying to improve their online presence, and we welcome any blog post requests you may have. We can't promise they will all be published on our website, but if we think it might interest others we will gladly share our knowledge of the online marketing world with others.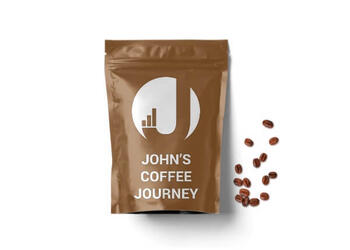 by John Pottinger - Nov 7, 2018
It's been a while since the last update on my coffee journey, so I thought I'd add a quick update on things. As the title of the post implies, I think the journey is now complete.
Read More